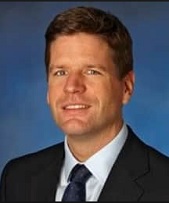 Bobby is a macro-political analyst who runs his own fund MacroEagle. He is also the UK representative of the German Economic Council (Wirtschaftsrat Deutschland) focused on the German-British relationship post-Brexit.
Bobby left Goldman Sachs in March 2018, where he was a Partner and Global Head of Market Strats. His previous responsibilities included Systematic Trading Strategies, eProduct and FX/EM Structuring. In his external functions he was Member of the ECB's FX Consulting Group.
Before Goldman Sachs, Bobby worked at Deutsche Bank and UniCredit/HVB.
Bobby grew up in South America, served in the German Army and holds a dual degree in Business Administration from ICADE (Spain) and ESB University (Germany).
He is a member of various organizations focused on economics and foreign relations, including Chatham House, IISS, German Council on Foreign Relations (DGAP), RUSI and The Society of Professional Economists (SPE).