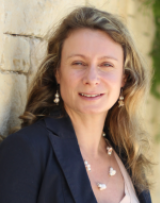 Claire Smith is a research analyst, partner and shareholder at alternatives advisory firm Albourne Partners, based in Geneva. Albourne consults to investors with over $350bn invested in alternative assets. Her coverage responsibility is all managers globally undertaking quantitative equity market neutral, statistical arbitrage, convertible arbitrage and volatility arbitrage strategies, including tail hedging, and multistrategy relative value. Claire also leads a project to upgrade and expand Albourne's proprietary database on alternatives managers.
Prior to joining Albourne in 2004, Claire provided bespoke hedge fund research to London funds of funds and published well over 100 articles in the financial press. From 1986 to 1998 Claire was employed at various UBS group companies as a derivatives broker, marketer and structurer. Career highlights include initiating a synthetic warrants issuance program in 1994, becoming head of European convertible sales in 1995 and head of investor derivative marketing in 1996. Claire started her career in 1985 as a credit analyst at Chase Manhattan Bank after completing a Masters program in Chemical Engineering and Management at Imperial College, London.
Claire founded 100 Women in Hedge Funds in Geneva in 2007 and has overseen the organisation's strategy and development in Switzerland since 2009. She is a member of the London Board of 100 Women in Hedge Funds and of the global Advisory Council. Claire is on the Research Committee of the Alternative Investment Management Association and is also a member of the Board of Solidarite Femmes Geneve, a Geneva-based charity that provides support to women and children subjected to domestic violence.