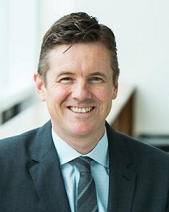 David Bell is an active researcher (industry and academic) in the areas of retirement, superannuation, and investment management. He is currently completing his PhD at UNSW. Until recently, David was CIO at Mine Super.

David previously ran his own consulting firm (St Davids Rd Advisory) and spent 12 years at CFS GAM. David led the development of MDUF (the Member's Default Utility Function), was a co-founder of Cuffelinks, and developed and taught the hedge funds elective at Macquarie University's Applied Finance Centre.

David's passion is improving the outcomes delivered by Australia's retirement system.