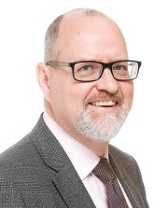 Ian McKinlay is the Chief Investment Officer of the Lloyds Banking Group pensions schemes, looking after assets of some £45bn across several large DB and DC schemes. As the bank holds capital against its DB liabilities the emphasis is on financial risk management through liability and other hedging. In the last three years he has built a new in-house team, repositioned the investment strategy towards a lower return world, with substantial change to the governance of the schemes.

The DB schemes in particular have undergone something of a revolution with streamlining at both trustee and executive level. Most decisions are now taken dynamically within the CIO team, within a robust framework of oversight. Simplification has resulted in a (mostly) common investment policy across the schemes, a reduction in overall costs (mainly fund management) by some 25pc, with mandate numbers reduced by 40pc.

Ian was previously the CIO at the UK Pension Protection Fund and then at Aviva Staff Pensions, during his tenure these schemes won awards for innovation in a strategy, risk management and governance.