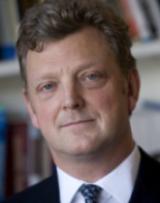 Nick was educated at Haileybury College & ISC, and the George Washington University in Washington DC receiving a B.B.A in International Business and Finance. He was an individual member of the London Stock Exchange working for a number of companies including Scrimgeour Vickers where he became their youngest director.
He was then director in charge of International Equity Sales and eventually US Equity sales with James Capel Pacific in Tokyo. Nick worked at Goldman Sachs on the US Equity desk. In 1990, he joined TIR and as president he headed a team that undertook a global expansion program and established TRI's investment business. Nick was chairman and headed the risk management committee on Investor Select Advisors (ISA) and headed the sale of that business to Duet Group in London.
He was a non executive director of Zurich Bank and until recently Dunbar Bank both part of the Zurich Insurance Group. He is an advisor to CapAdvisors, a family office. He is a member of Chartered Institute for Securities and Investment (CISI) and the International Advisory Board for Glencree Centre for Peace and Reconciliation in Ireland. An occasional guest speaker on risk at the University of Bath and a guest lecturer at CISI's CPD program. He is a regular contributor on Newstalk Ireland, Reuters and the Financial Times. Nick has also published a short paper with Dr. Richard Fairchild on emotional finance, a study of behavioural economics. Nick holds an Airline Transport Pilot's licence and has flown the atlantic solo six times.
He was chairman of Punchestown Race Course for four years, on a voluntary basis, and saw the race course through a turbulent and difficult period having uncovered poor accounting practices and mismanagement. He is a frequent commentator on the global financial crisis and his company CheckRisk LLP consults on $35bn of risk assets globally.