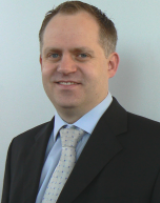 Robert is a Principal and European Head of the Alternatives Boutique, a unit within Mercer Investments. Located in London, he leads the manager research and generation of intellectual capital for alternative assets in Europe, spanning liquid hedge fund strategies to private market strategies such as infrastructure and private equity. Additionally, he advises institutional investors on the use of alternative assets, including manager selections and portfolio construction.
Robert serves on several of Mercer's Ratings Review Committees and is Chair of the Infrastructure and Natural Resources committee.
Robert has over fifteen years of experience within the financial services industry, and has been with Mercer for over ten years. Whilst at Mercer he been involved in both research and has consulted to clients across Europe and the Middle East, including pension plans, sovereign wealth funds and wealth managers. Prior to joining Mercer, he worked for Barclays in London and African Life (now part of Sanlam) in South Africa.
Robert has a Master of Business Science from the University of Cape Town, and is a Fellow of the Institute of Actuaries.