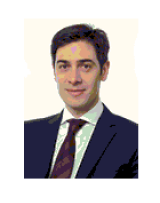 Tommaso Sanzin has joined Union Bancaire Privée (UBP) as Director and Head of Volatility Strategies and Solutions and is based in London with responsibilities for the development of investor-focused research and customised investment solutions on a wide variety of internal and external volatility strategies.
Before joining UBP, he was partner, risk manager and head of quantitative research at Hermes BPK, the alternative investment boutique founded in partnership with Hermes Fund Managers and seeded by the British Telecom Pension Scheme. Prior to that, Tommaso headed the quantitative research and risk analysis team at Pioneer Alternative Investments, Unicredit fund of hedge fund business.
He holds a degree (magna cum laude) in Finance from Bocconi University in Milan and is a CAIA designee.