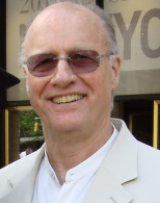 Wallace Mathai-Davis is the Chairman of Shepherd Kaplan. He has over twenty-five years of experience as an international asset management and banking executive, operating in the markets of North America, the European Union, Asia, Latin America, and Eastern Europe.
Mr. Mathai-Davis was the COO, shareholder and a partner for 16 years of OFFITBANK, headquartered in New York. OFFITBANK was recognized as a leading independent asset manager and private bank in the United States, with 7 regional offices, including Hong Kong. He was also the Chairman and CEO of the Offit Investment Fund, Inc., a mutual fund complex. OFFITBANK's investment products incorporated portfolio strategies in a wide variety of markets and currencies, linking North American and European markets to the emerging markets of Asia, Latin America and Eastern Europe. Following the sale of OFFITBANK to Wachovia Corporation, he became a member of the Wachovia Executive Committee, responsible for asset management, private banking, insurance services, trust services and brokerage services for Wachovia Corporation, then the 6th largest bank in the United States.
Mr. Mathai-Davis co-founded, and was co-CEO and Board member of ChinaVest, Ltd., a merchant bank headquartered in Shanghai, with additional offices in Beijing and Hong Kong. Chinavest was one of the first independent merchant banks chartered in the Peoples Republic, and provides cross-border merger and acquisition services to non-Chinese and Chinese companies. Among ChinaVest's current and past clients are leading public companies in North America and Europe: including, IBM, John Deere & Co., AIG, Wells Fargo Bank, Scottish and Newcastle, Mueller and Co., TPG, H.J. Heinz Company, and Honeywell, to mention a few. Mr. Mathai-Davis remains a significant shareholder, and member of the Board of Directors of ChinaVest.
Prior to co-founding ChinaVest in Shanghai, Mr. Mathai-Davis joined the Board of Directors of Mercantile Bancshares and assumed the responsibilities of Chairman of Investment and Wealth Management for the purpose of restructuring the entire investment, private banking, mutual fund, brokerage and wealth management businesses of the holding company and its subsidiaries.
Mr. Mathai-Davis was a member of the Graduate Research Faculty of Stony Brook University where he won multiple awards as a professor. He is published in academic journals and regularly speaks on investment markets. Mr. Mathai-Davis is an economic sociologist and holds a Ph.D. and M.A. from Princeton University. He graduated as a University Scholar summa cum laude with a B.A. in philosophy and modern languages from the University of Notre Dame, where he also held a National Defense Fellowship for Soviet Studies.
Mr. Mathai-Davis, in the course of his professional career, has served on a number of corporate boards in the U.S., Europe, and China, as well as nonprofit boards. Currently, he serves on the Supervisory Board of 360 Treasury Systems, a global foreign exchange ECN headquartered in Frankfurt, and he is Chairman of 360 Trading Networks, Inc., the North American subsidiary of 360 Treasury Systems.
Mr. Mathai-Davis was the Treasurer of the Board of Trustees at the Cathedral of St. John the Divine in New York City for thirteen years. He is a member of the Advisory Committee of the Sociology Department of Princeton University, a trustee of the Johns Hopkins University Institute of Contemporary German Studies, a member of the New York Academy of Sciences, the IFO Institute in Munich, and the investment committee of the internationally recognized Max Planck Foundation in Munich.